Group Companies
EMD Group is the commercial wing of Groups. The prime objective of our company on effective innovation, economy, safety and time of erection and dismantling of scaffolding and formwork systems to the satisfaction of the clients. 
Irrespective of how the business environment influence the clients choice, EMD stand committed to become the most reliable business partners. 
---
Scaffolding: Eutech Metal Developments expertise in manufacturing a wide variety of scaffolding like Painted Scaffolding, which come in higher durability, more reliable and corrosion resistant.

Powder Coated Scaffolding : Powder Coated Scaffolding is the most popular and efficient scaffolding system, with an high quality and competitive price.

We have the in house facility for thorough inspection of the components at every stage by using of calibrated gauges to maintain the international standards; we begin quality control right from the first step i.e..From the raw material it self to finish out the product.

For more information please visit:  http://www.eutechmetal.com/
---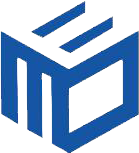 EMD Scaffolding India (P) Limited 

Galvanised Scaffolding , Aluminium Ladders, Safety Products, Construction Fencing & Road Barrier, Form Work Supplier Eurex Scaffold is one of the most competitive scaffolding contracting companies in India, providing scaffolding for hire or sale to both the domestic and commercial market. We have been providing quality Scaffolding services to industrial facilities. 

Galvanised Scaffolding :Our Galvanized Scaffolding are triple coated with an excellent combination of smoothness, brightness and surface gloss which is maintained for an extensive period of time. This prevents the highly reactive and freshly galvanized surface form any appreciable oxidization prior to conversion coating.

Aluminium Ladders : Aluminium Ladders comes in all shapes and sizes, we customized as well as manufacture according to the customer demand. Aluminium step ladders are particularly popular and come in 2 varieties: swing-back or platform. A swing-back ladder is the taller ladder that is hinged at the top and unfolds into a stable "V" shape. 

Safety Products : Safety Products concludes Helmets, Welder Helmets, Helmet with Muff, Safety Goggles, Safety Hand Gloves, Cotton Hand Gloves, Safety Shoes, Safety Belts, Dust Mask, Fume Mask and so on..

Construction Fencing & Road Barrier :We Provide a wide range of Barriers and Fencing, Whatever your fence or barrier hire needs, Eurex Scafform Pvt. Ltd. will provide you with quick, easy, and reliable Barrier Service. Our barriers (including concrete barriers, plastic safety barriers and crowd control barriers) and fencing are available for hire nationwide and we offer Next Day Delivery option also.

For more information please visit:  http://www.emdscaffolding.com/
---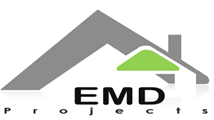 EMD Projects India (P) Ltd.
EMD Contract Scaffolding Services
Erection & Dismantling of all types of Scaffolding works as per  IS / BS / OSHA Standard, with  Scaff Tagg system with Routine Maintenance & Inspection of Scaffolding Locally & Internationally.
As per Material agreed & certified by client Tube & Fitting, Cuplock System or other type of material Of any Volume or Quantum.
EMD  Having its own Execution Team of Local & International Experienced, Qualified, Trained, Certified Manager, Project Engineer, Design Engineer, Trainer, Supervisor, Inspector, Foreman, Headmen, Scaffolder & Semi skilled Helpers.
For more information please visit: http://www.emdprojectsindia.com/